Farmhouse Bedroom Paint
---
Hey there!
I'm so excited to share that I finished painting our farmhouse bedroom! This might be my new favorite paint y'all! I cannot believe what a different it made! Come check out this farmhouse bedroom paint and why I love it so much!
You can check out my design plan for this room HERE!
See the last article on this room's progress HERE! 
*This post contains affiliate links.  If you click on these links and purchase something, I make a commission at no additional cost to you.  This helps to support my blog, so thank you SO much!*
Prepping Before Paint
I spend a good deal of time prepping this room for paint and I highly encourage this for the best results! I scraped all the paint off the window moldings and filled the holes left behind from window treatments. Then I filled the holes on the walls where they pumped in insulation, and I caulked all the trim and moldings as well as any gaps in the tongue and groove walls I deemed too big. It was definitely worth all the time and effort!
Paint and Supplies
Primer
Let's talk about the primer. I will be priming our entire upstairs with Behr's Multi Surface Stain Blocking Primer and Sealer. I'm doing this because previous owners have painted latex paint over the top of the original oil based paint. This causes the latex paint to chip and peel away because it cannot bond to the oil based paint that's below it. I used this primer on our staircase molding for the same reason and it worked really well.
Paint
I've been dying to try this Scuff Defense Matte paint by Behr in Ultra Pure White for awhile now! I love a good matte finish, but have typically used eggshell because flat or matte options aren't known for being easy to clean and can scratch or scuff off easily. So naturally when I saw this "Scuff Defense" option I was super excited!
I prefer a more matte finish because I'm typically painting old homes with lots of imperfections. Our last home was all plaster walls and when you paint a shiny finish over them it highlights or draws your eyes to those imperfections. While I view imperfections as part of an old house's charm they aren't really where I want the focus to be when we're talking about walls. So this option is what my paint dreams are made of lol! And it surpassed my expectations!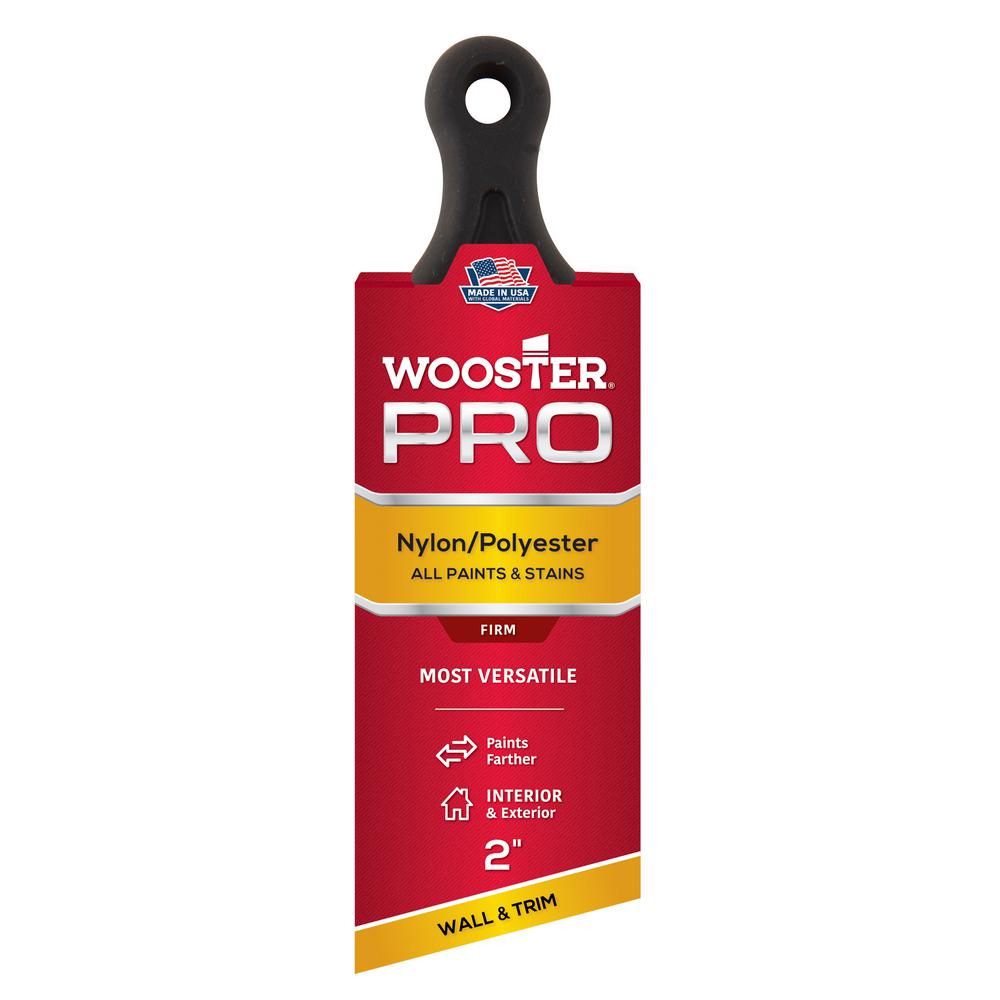 Rollers and Brushes
I love these rollers!
And this is one of my absolute favorite brushes to use!
Farmhouse Bedroom
It took me 1 coat of the primer and then 2 coats of the paint with a quick touch up 3rd coat on some of the purple that was still fighting its way through lol! I also painted all the trim and moldings with the same paint! I am obsessed with how it turned out!!
As I had hoped I think this room was perfect place to use Scuff Defense paint. It because it really accentuates the beautiful wood details. The entire upstairs is wall to wall to ceiling tongue and groove board just like this room so I'm definitely planning on using this same paint throughout the upstairs!
Painting the Farmhouse Bedroom
You can watch me paint the bedroom (and do a little dancing lol) in the time lapse video below! Painting does require good music and lots of dancing! 😉

The Farmhouse Bedroom Reno Continues
Flooring
Next on the list for this room is the flooring. After deciding not to refinish the subflooring downstairs I was torn whether or not I wanted to refinish the upstairs flooring by sanding them or painting them. The reason for this is because I had really wanted all the wood flooring in the house to be the same.
Since that wouldn't be the case I was definitely leaning towards painting the upstairs. I also really loved our painted floors at our last house! But that all changed once I sanded a small section of the flooring in this room! It's just SO pretty!! Above is a photo where on the left hand side is a floor board I sanded, and on the right hand side is an example of the flooring we'll be installing downstairs.
They'll be the same width and we'll be planking the downstairs to create the same look. Honestly I think the wood tones compliment each other so well! So my plan is to sand the floors! And then if I ever change my mind I can paint them 😉
Quarter Round
The other big issue in this room is that the previous owner removed all the quarter round and some of the flooring in order the run the wiring up behind the baseboards. We'll be reconfiguring the wiring situation upstairs down the road.
But for now we have to come up with something to tuck up inside this gap so that the quarter round has something to sit on. The quarter round will have to be taller than standard sizes found at lumber stores. We'll either be tracking down another option or making our own.
Luckily, this is only the case on 2 sections of 2 walls in this room unlike the next room I'll be working on upstairs.
Farmhouse Bedroom Door
I've also started stripping the door to this bedroom! Because might as well right? 😉 I can't wait to see this beautiful door and hardware restored back to it's original beauty!
Farmhouse Bedroom Lighting
Fun fact: I have a real (and a bit irrational) fear of electricity lol! BUT I'll be attempting to face my fears and change out my first light fixture in this room…with Ed's moral support of course! Lol!
Farmhouse Bedroom Paint
It feels so good to be making progress in this room! Paint is always a great motivator! It changes everything and you can really start seeing the vision for the space come to life! Of course I can't wait to furnish and style it! I also can't wait to be able to wake up here and enjoy it everyday! I hope you enjoyed this farmhouse bedroom paint article! So much more goodness to come!
Thanks for stopping by the blog today!