How to Build a Wall Mount Hay Feeder
---
Hi there!
Today I'm excited to share how to build a wall mount hay feeder! This ended up being a really easy DIY that saved us a lot of moola! We're all about the DIY before you buy! So let me show ya how Ed whipped together these two wall mount hay feeders for our sheep!
*This post contains affiliate links.  If you click on these links and purchase something, I make a commission at no additional cost to you.  This helps to support my blog, so thank you SO much!*
Wall Mount Hay Feeder
This is our first winter having livestock to care for so we're starting to get prepared for the cooler months ahead. For the sheep this means water trough heaters and the need for hay feeders. I had found a couple of hay feeders in one of the outbuildings but they were made for much larger animals and the sheep were just pulling all the hay to to floor in minutes.
So I started looking for wall mount feeders online and for the style and size I was wanting they start at about $100 each. Not a huge chunk of change but when I showed Ed a picture of one he was immediately like we can easily make that! He had 2 of them built in just a few minutes with left over supplies we already had on hand. I was working on something else, but he snapped a couple pictures of the project along the way 🙂
Building the Hay Feeders
Ed built 2 hay feeders. One for the girls and one for the boys. He made all his lumber cuts for both at the same time and then assembled them. He used some 1×18 project lumber we had left over for the sides, and then 2x4s for both the bottom and across the back.
After the frame of the feeders were built he attached garden fencing to the front with U clips. Then he framed out the wire with 1x2s. You can obviously make them whatever size fits your needs, but I wrote out some rough measurements on the photo below.
The garden fencing we used has 1×3 holes and is similar to the option I'm linking below!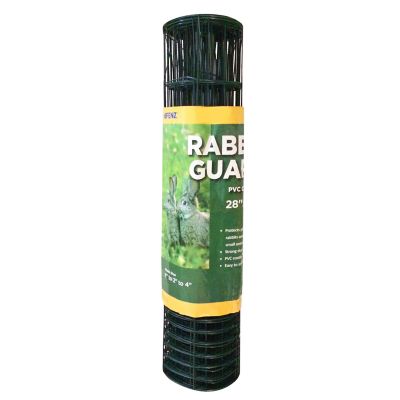 allFENZ 28 in. x 50 ft. PVC Coated Rabbit …
allFENZ 28 in. x 50 ft. PVC Coated Rabbit Guard Garden Fence, Green, PRBF28050 [More]
Price: $27.99
DIY Hay Feeders
Ed said they aren't his best work lol! But I think they turned out awesome! They serve their purpose well too! They have helped slow the sheep down and not pull out too much extra hay. Oh and the best part was that they were FREE! But even if you had to buy all the supplies for these they would still come way under the cost of purchasing them. Plus you get the added benefit of being able to customize them to fit your needs!
So easy, inexpensive, and custom feels like a win win to me! Happy sheep = happy shepherds 😉
How to Build a Wall Mount Hay Feeder
I hope you enjoyed this little farm project! I definitely would always encourage you to get creative and shop your home, garage, barn, whatever before you run out to buy something! I bet you'll surprise yourself with what you can come up with! I know we still do! 😉
I'm just glad to be a little more prepared for the next season with these wooly cuties!
Thanks so much for stopping by the blog today!