How To Build Kitchen Open Shelving with The Home Depot
---
Hello there!
It has been too long my friend! I'm so excited to be a guest host alongside some very inspiring ladies for Welcome Home Saturday this week! At the end of this article you'll find links to some amazing posts by my talented buddies! I can't wait for you to check them out! A huge shoutout to my sweet friend Kelly at The Tattered Pew for inviting me!
We have been SO busy with some fun projects and amazing opportunities that I can't wait to tell you all about! First up, let's talk about how to build kitchen open shelving with The Home Depot!
*This post contains affiliate links.  If you click on these links and purchase something, I make a commission at no additional cost to you.  This helps to support my blog, so thank you SO much!*
Materials Needed for the Kitchen Open Shelving
Above is a list of the materials and tools I used for this project and I'll link some of them for you below!
Appliances
I often get asked about our appliances so I'm linking them here!
Click HERE or on the image below for our refrigerator!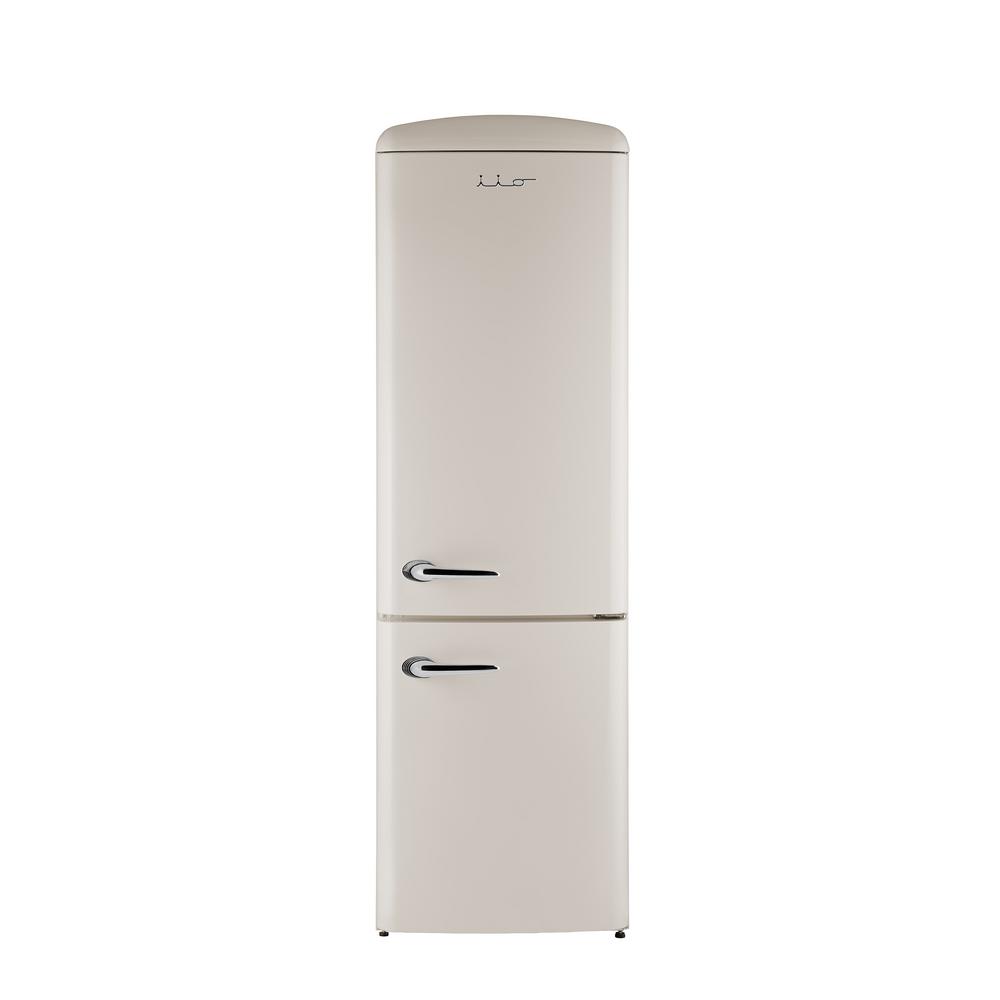 And click HERE or the image below for our oven!
How to Build the Open Shelves
These shelves were a very easy build! I wanted them to have a primitive style, which meant keeping things simple! I had the absolute honor of collaborating with The Home Depot on this project through Instagram, and I have created a highlight in my profile there documenting the build in video. I'll link that for you HERE in case you'd like to watch!
I'm sharing some screenshots of the processs below along with a written description 😉
Make Cuts and Pre-drilling Holes for the Shelves
I made 2 rows of shelving for each side of our kitchen. Two for beside the oven and two for beside the refrigerator. The two beside the refrigerator are 64″ long and the two beside the oven are 53″ long.
The first thing I did was make all my cuts. Then I cut ends off the 12 ft long boards at 45′ angles for the shelf end supports/brackets. Next, I predrilled the holes and attached the brackets to the shelf with screws through the top of the shelf. I attached the brackets an inch to the inside of the shelf board creating an overhang simply as an aesthetic feature.
Pocket Holes on the Kitchen Shelves
I cut the 1 x 8s to fit between the brackets on what would be the 2 bottom shelves. I used the Kreg Jig to create pocket holes that would attach the shelf to the 1 x 8 that spans under it and between the brackets. This way they are attached from the top and not seen. I also drilled 3 extra pocket holes along the top of the shelf that would be used to attach it securely to the wall.
Attaching the Pegs and Hanging the Shelves
To attach the shakers pegs I found the center point between the 1 x 8. Then I worked my way out marking and spacing them evenly before twisting them in. They ended up being about 4 1/2 inches. After this Ed and I hung them. We tested the strength of the pocket holes and Kreg screws and felt confident they would hold all we needed them to 😉
After they were installed I painted them with Behr Ultra Pure White paint in Eggshell.
The Finished Kitchen Open Shelving
These shelves came to life even better than I had imagined they would! I love that they are another modern take on something that is also time period appropriate to the house. We also enjoy the function of them! Being able to see and have everything at our fingertips is wonderful! Plus they're fun to style with everyday things as well as some vintage elements sprinkled in! 😉
Kitchen Magazine Feature
Another kitchen related opportunity I am beyond grateful for is that our kitchen was featured in Better Homes and Gardens Farmhouse Do It Yourself magazine!! I can't even believe I get to write that! Pinch me y'all! The DIY project featured is our store counter kitchen island, which you can read all about HERE!
You can also see how we installed our pine plank floors HERE!
Check out how I stained them with coffee HERE!
See how I painted the harlequin pattern on the floors HERE!
I shared how we added tongue and groove shiplap to our kitchen walls HERE!
And also how I created the brick chimney in this room HERE!
How To Build Kitchen Open Shelving with The Home Depot
It has been a month of dream come true opportunities and I'm feeling incredibly blessed! Working with The Home Depot has been a goal of mine since starting out a DIYer and creator and it means more than I can express!
We have a long way to go fixing up this old farmhouse, but it sure feels good when hard work pays off a bit 😉 I always hope to show that, no matter your budget, with some creativity and elbow grease anything is possible and this month has proved that to myself as well 🙂 I also want to thank you for your encouragement, motivation, and support! You are why I'm able to do this and I don't take that for granted!
More exciting projects are in the works! Be sure to follow me on Instagram at @midcounty_journal to keep up with all we're doing on the daily!
Welcome Home Saturday