My Favorite Neutral Farmhouse Rugs
---
Hey there!
Fall makes me want to make the house extra cozy and one way I love to do that is through textiles. I'm thinking textured blankets and throw pillows and maybe even some rug layering 🙂 So I thought I would share some of my favorite neutral farmhouse rugs with y'all.
A Room I'm Working On
I've also been working on our office/guest room. That space has been such a challenge for me. For a long time it went almost completely unused by us. Y'all know our house is small and I really like to make the most out of each space. Only having 2 bedrooms means that the second room needs to serve many purposes.
Defining the Space
There used to be an antique metal twin bed in there which was used maybe twice per year by our occasional guest. The bed also took up just about the entire room and what little was left was simply used as a drop space for mail. It just wasn't a functional room for us so I've been working on changing it to fit our needs. I need a work space and a place to keep all our electronics as well as a place for that occasional guest to sleep in.
A Rug for the Office
Anyway all this to say that I've been hunting for the perfect neutral farmhouse rug to cozy up the space and while looking I've also been toying with the idea of adding a rug on top of the existing one in our living room. So here are some options that I love and that are also budget friendly.
My Favorite Neutral Farmhouse Rugs
I found several great options at Rugs USA including the one below. You can find it through the link below.
I personally love jute rugs and we have a few throughout our home, including the 2 that I shared below this one. I love that they're neutral but add lots of texture to a space and this one's no exception.
Another reason I think this one in particular would be a good fit for the office is because of the grey that's weaved through. The office has warm toned wood floors like our living room and bedroom so I think the cool grey tone would be a nice contrast. I also really like the fringe or tassel detail on this one.
We've had our bleached jute rug in our living room for 2 years now and I still enjoy how light and bright it makes the space while adding tons of texture. You can shop it HERE by clicking any picture in which it appears, aka pics of our living room.
And you can shop the one under our dining table HERE by clicking any photo of our dining space 🙂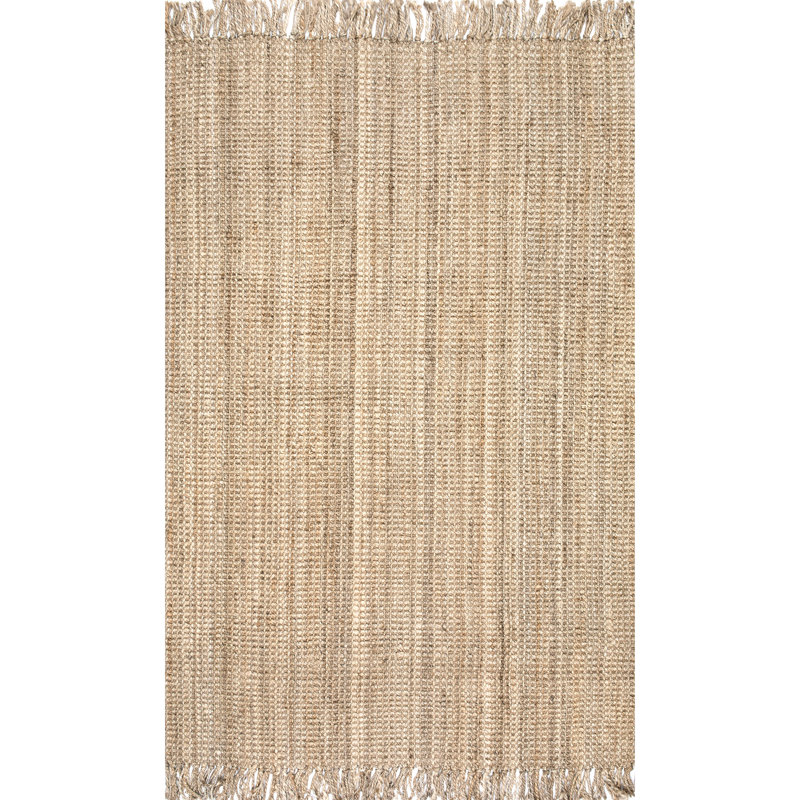 Other Rug Styles
I'm really loving the feel of antique rugs lately without the antique rug price tag and keeping it neutral of course 😉 And I've been considering this as an option for both the office and definitely as a rug to layer on top of the bleached jute one in our living room. I think it would add a lot of interest to that space and like I mentioned before really cozy it up 🙂
This is a great choice! I love it's pattern, warmth, and distressed look. You can find it through the link below!
I also really like this next one too. It has a busier pattern and is cooler in color which is what I was wanting for the office for sure. You can find the one below HERE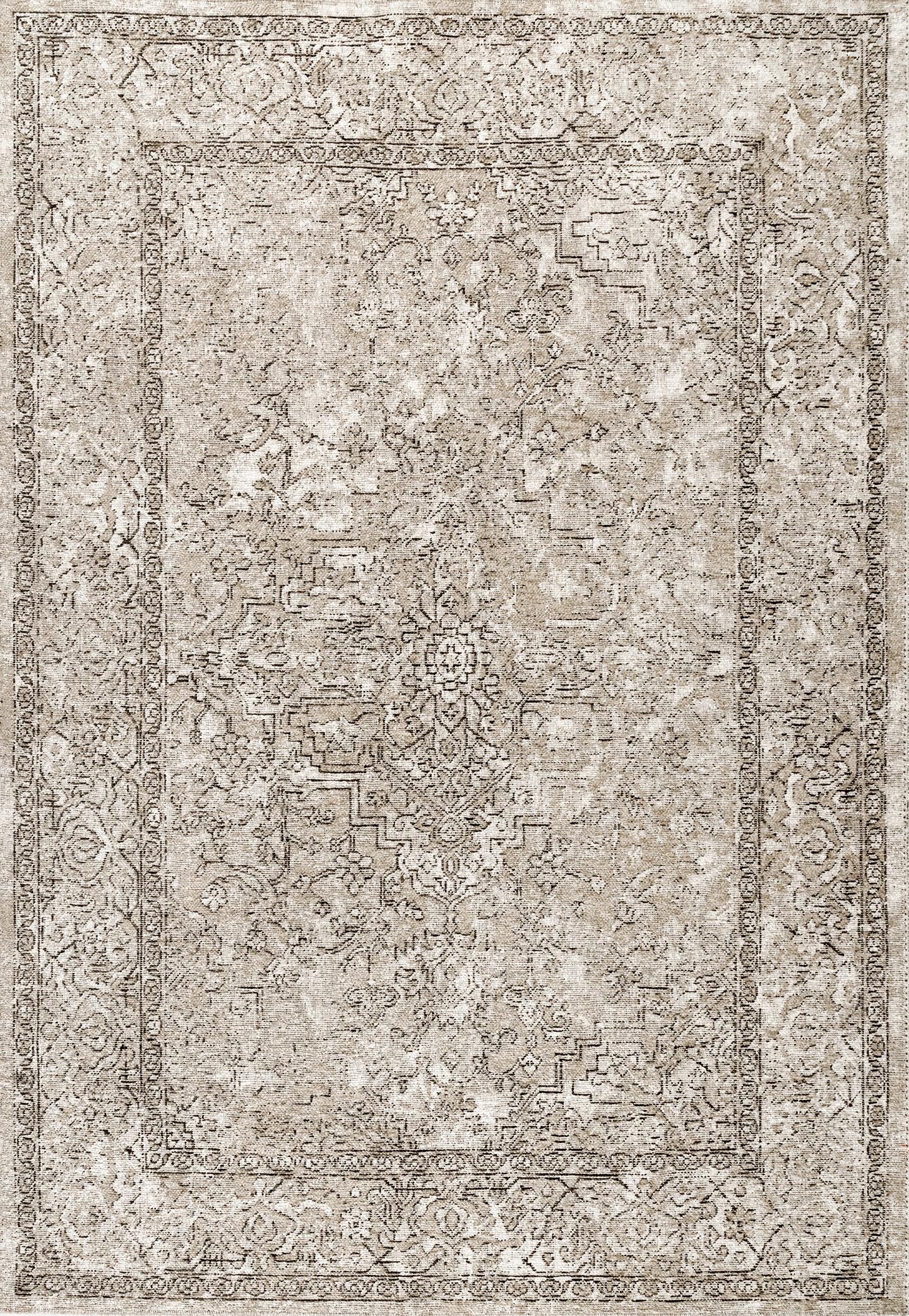 The next 2 are my personal favs of the style that I've found. I love the softness of the pattern and again the distressing. Plus it's color is just about perfect! You can find it through the link below!
I also stumbled across this beauty via Pinterest, btw you can follow me on Pinterest HERE. This is an awesome way to stay connected and to see what's inspiring me right now. It's from rugsavings.com which is a new site to me. You can find the rug through the link below!
 
This rug is just about the perfect neutral farmhouse rug! I love it's light color and soft pattern as well as its distressing. I also really like that it has some darker parts.
My Favorite Neutral Farmhouse Rugs
There are some really beautiful and affordable rug choices out there! It also looks like rugsusa.com has some great sales, and I'm all about getting a deal! Rugs make a big impact in a room so this has been a tough choice so it's nice to be able to compare a few side by side like this! I would love to know which one is your favorite!  Stay tuned to see which I pick for where 😉
Happy rug shopping friend!