Painting Our Farmhouse Porch Ceiling Haint Blue
---
Hey there!
I'm so excited to talk about painting our farmhouse porch ceiling haint blue! I shared the porch renovation last week and you can see that HERE! But I wanted to break down this project a bit more because I love learning about old traditions and our new blue ceiling is my favorite!!
I had always loved the look of porch ceilings being painted blue, but didn't know where or why this tradition started. So while I was working on other parts of the porch I decided to dig in and see what I could learn about it. I also wanted to make sure it was appropriate for our region and the time period of the house before I decided for sure whether or not to go blue.
*This post contains affiliate links.  If you click on these links and purchase something, I make a commission at no additional cost to you.  This helps to support my blog, so thank you SO much!*
Haint Blue History
Haint blue is a general term used to describe this sky or greenish blue color used on porch ceilings. I read several different stories and superstitions as to exactly where and why haint blue came about.
Haint blue, pronounced haunt blue, is a tradition that started in the south and branched out from the Georgia coastline and islands. This makes sense since it is typically a very cheerful Caribbean color. Slaves from West Africa were the ones who first painted the hue it on plantation porch ceilings. Haunt is a southern term for ghost and it is said that painting your porch ceiling would protect you from evil haunts or spirits.
From there it spread through the south and beyond not only because of this folklore, but also its beauty and other possible uses. Some believe it's a natural deterrent for bugs including wasps, and even birds from building nests. I also read some believe it's good luck.
For all these reasons I was already excited to take part in this rich tradition and then I started scraping the loose paint on our porch I noticed that buried under the layers was the original ceiling paint…HAINT BLUE!! I could have cried I was so happy to be bringing this original feature back to the house!
Choosing a Haint Blue
I brought home several sample swatches. Now I always preach to narrow it down to a few and then paint a section and live with it in different lighting for a day or so before selecting the color. Buuut I didn't do that this time lol! Mostly because I could see that Basin blue was such a close match to what was here originally and I decided to just trust that 🙂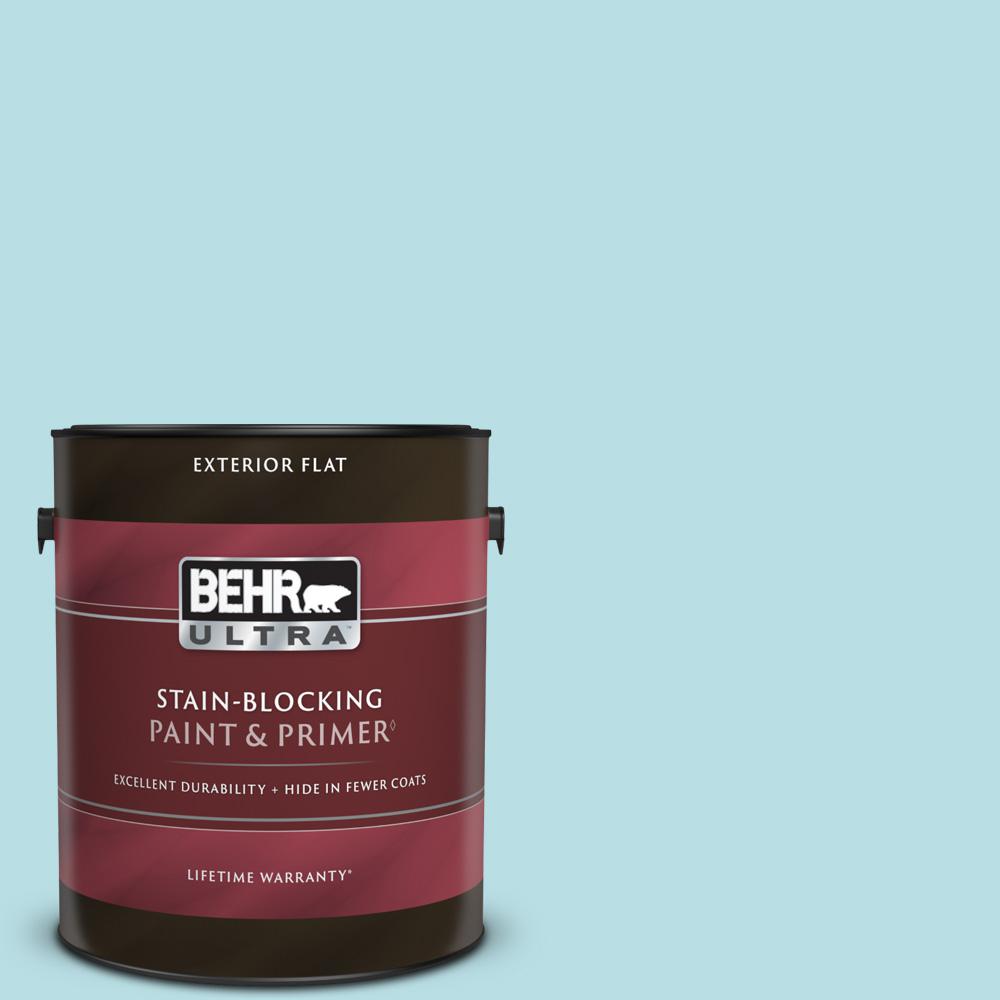 Prepping the Porch Ceiling for Paint
To get the ceiling ready to paint I scraped off all the loose chippy paint I could. I mentioned in the porch reveal post HERE that I used a paint scraper that attaches to your shop vac. It worked really well at keeping this job less messy. You can find it below!
Painting the Ceiling
Here's a little video of me painting the ceiling with the end results below! It was the most fun painting I've had in a long time! You can find the light fixture I chose HERE! I love the contrast of the black against the blue!

Painting Our Farmhouse Porch Ceiling Haint Blue
The haint blue ceiling MADE this porch! She's perfectly imperfect and I couldn't love it more! We aren't completely done with this porch and will be circling back at a later time to replace some molding pieces and firm up some structural issues. But I swear the house is smiling! It's the sweetest happiest little side porch ever and if you need us you know where we'll be 😉
Thank you SO much for your encouragement and support along this fixer upper journey! It means more than I can express!
And as always thanks for stopping by the blog today!